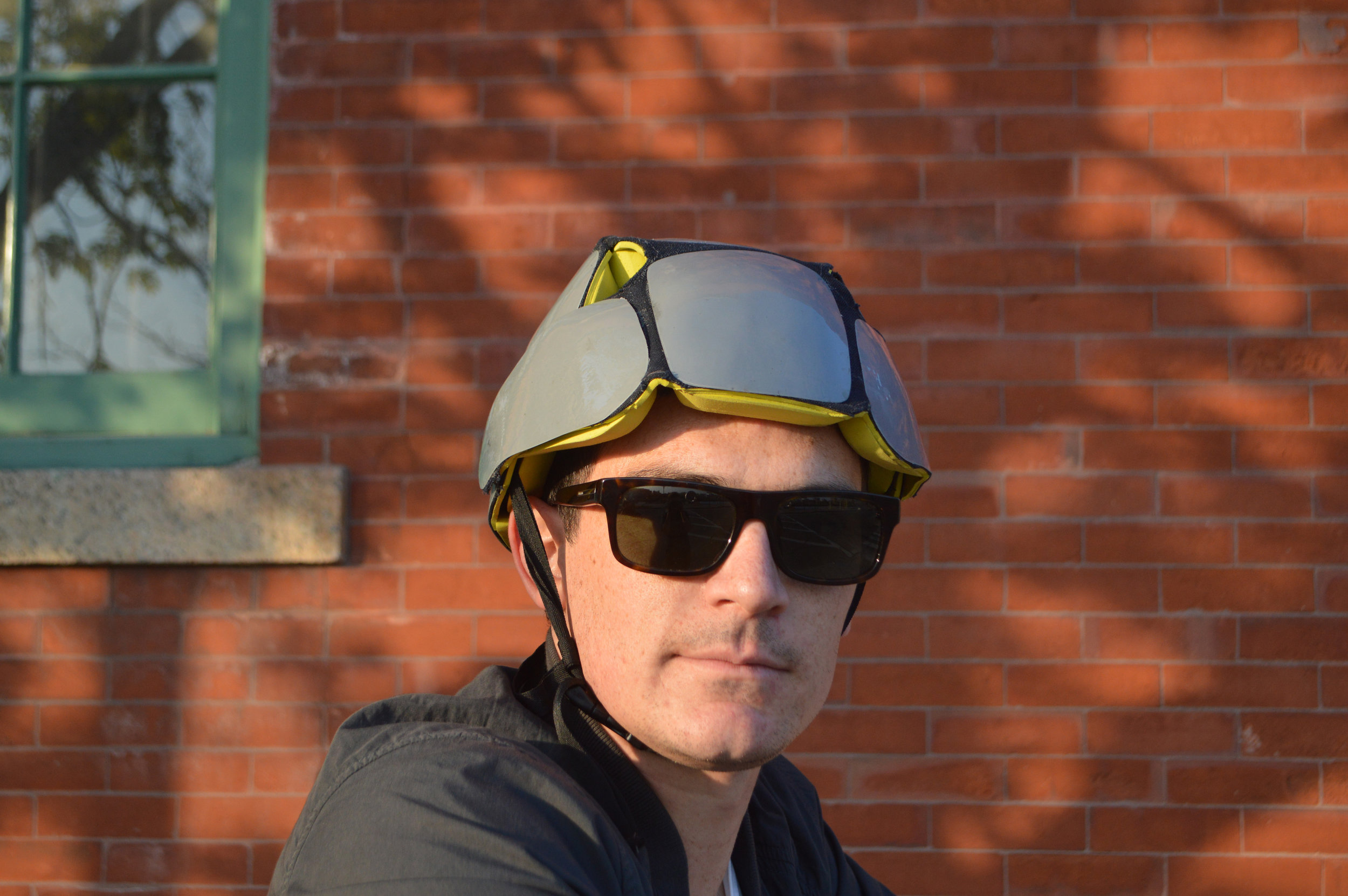 Flexhelmet
FlexHelmet is a comfortable and convenient cycling helmet for the casual or commuter cyclist. The helmet unfolds from its secure standard dome shape into a flat or smaller inversed form, for easy storage in a bag or backpack. It fills a gap in the current market by providing a safe and easy option to consumers who feel hampered by the constraints of a standard helmet.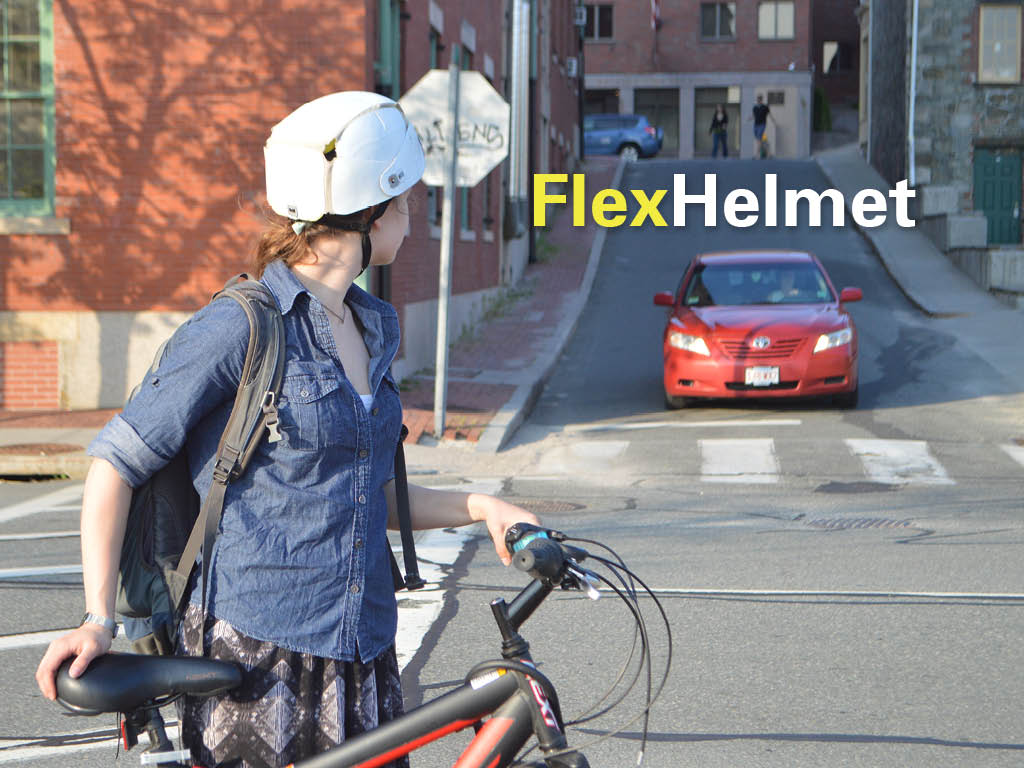 Multiple user profiles were developed to define scenarios and needs. Commuter Charlie is a young professional who regularly bikes to work and just as regularly forgets to bring his helmet. He knows his mom wants him to wear it and sometimes he feels bad not wearing it, but he hates walking into the office with his helmet, and feels like it makes him look uncool to his coworkers. Bike-Sharer Bobbi is a casual cyclist who often takes her local bike share service on one-way journeys to shop and explore the city with her friends. She doesn't plan ahead for these trips so she doesn't regularly carry her helmet with her.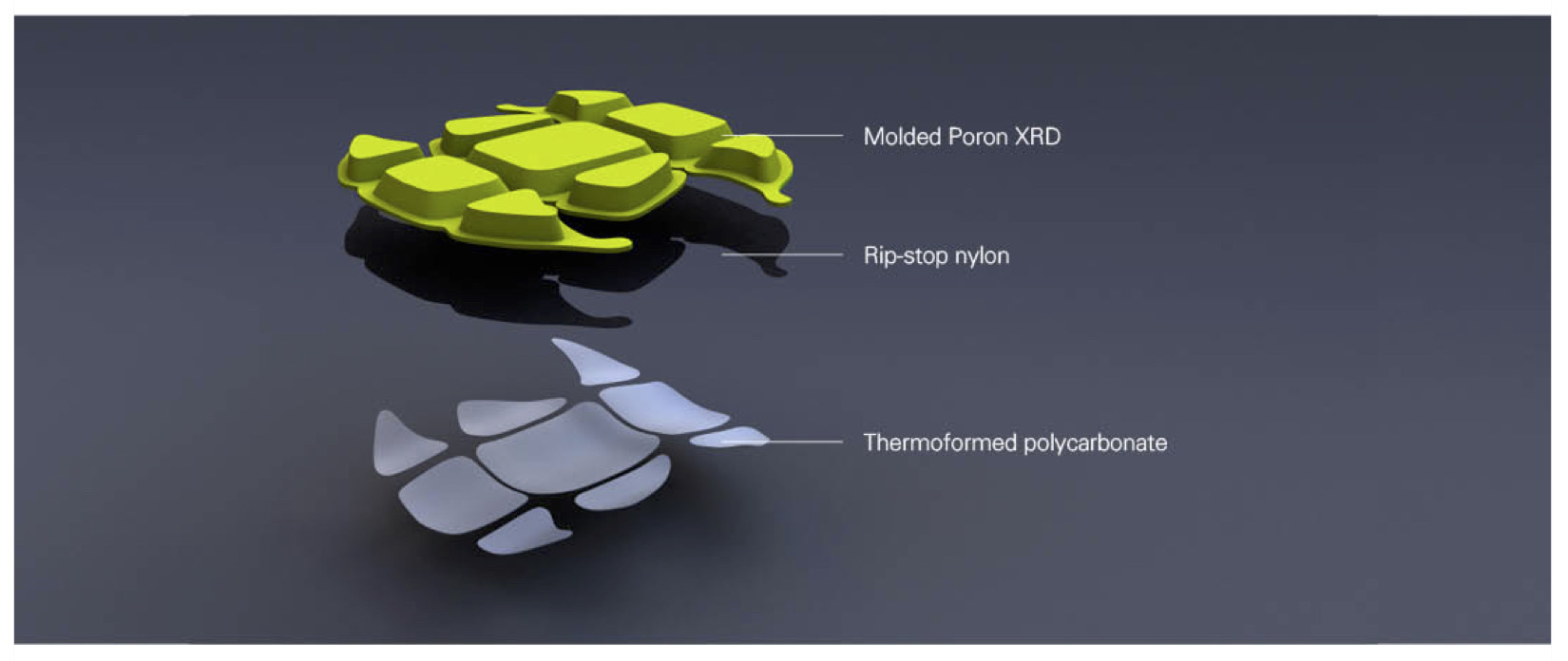 Prototype Impact Testing
The U.S. CPSC 16 CFR Part 1203: "Safety Standard for Bicycle Helmet"
Prototype Testing Results