Exploring Structural Form
The form is based off the strength of overlapping arcs, and was mainly inspired by bridges, for their structural and aesthetic elegance. The structure started as a study of strength, from which the initial sketches were expanded upon, to form a more beautiful object.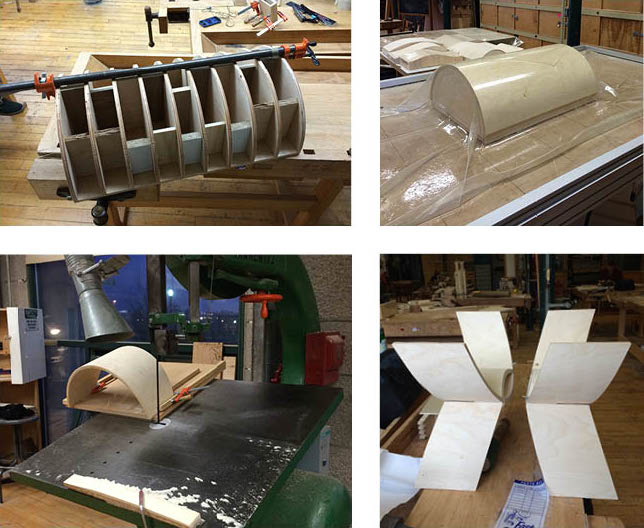 Assembly
Getting the stool together is as easy slotting the two symmetrical sides, and locking two cams into place with the twist of a screwdriver. The cushion slides easily into place on top, nestled into place by the two curves that elevate it.
Two stools were created from the same pieces to fulfill two varied aesthetics and highlight the versatility of the design.