Wildlife Collector
Wildlife Collector is an app that encourages children to explore and learn about their local wildlife, by gamifying the process of seeking out new animals in the area.
Take A Picture
When you spot an animal, you can snap a picture of it, and attempt to identify what you have found. If it is correctly matched using the image processing software, it will be added to your animal collection.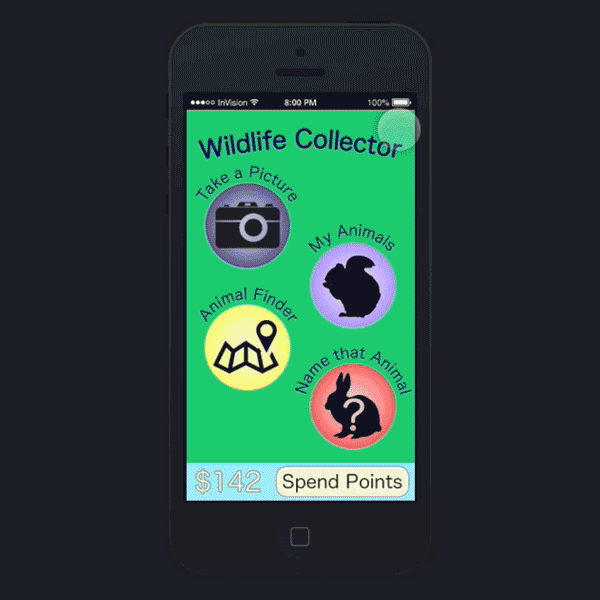 My Animals
All of the animals you find will show up in your collection, where you can learn more about them, and play a mini-game, where you can compete against your friends for high scores.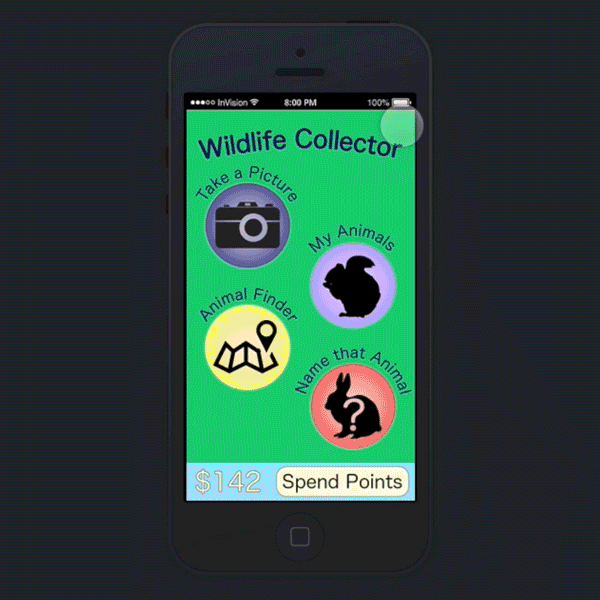 Animal Finder
When you want to go out and find more animals, you can access a map of the creatures others have found in your area, with different colors to represent different types of animals, to give some directional potential to the exploration.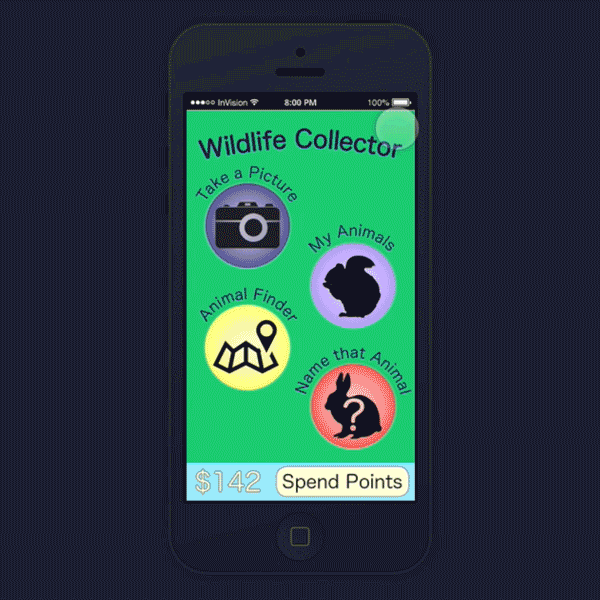 Name That Animal
There's also a quiz, which allows pictures unidentified by the software to be crowd sourced back to other users, allowing them to earn spendable points.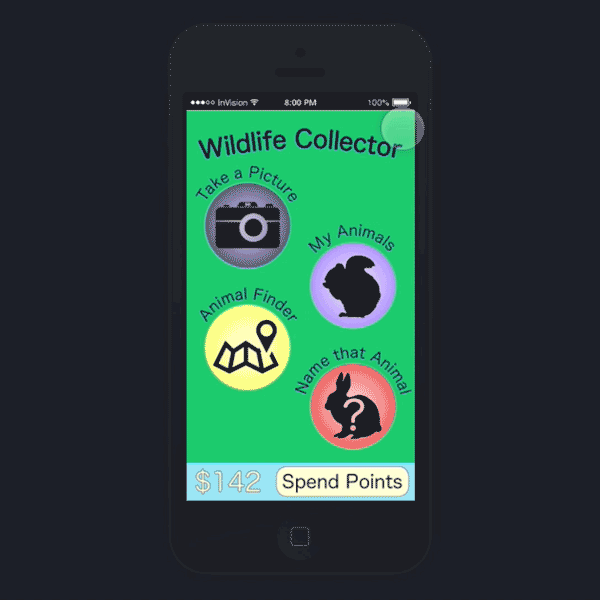 Spend Points
The points may be spent on rarer animals, or those less common in your area, with each option remaining a mystery aside from one small hint.